Come on! You can do it, Chipmunk!

This Character Article is a C! This article needs more imagery and sections to make it complete. Do what you can to help!
Terence is a fictional character in the Tinker Bell series.
Tinker Bell (series)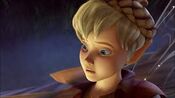 In the series, Terence is the guardian of the fairy dust fountain. When a fairy comes, he's the one who gives them a scoop of dust. The numbers of scoops he gives to the fairies depend on what the fairy will to do or where it will go. He was the one who made Tinker Bell realize that being herself is not bad, that we all have importance. That inspired Tink to re-invent the things they needed for preparing for spring.
Personality
Terence is a kind, helpful, caring, brave and adventerous person.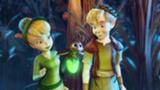 Appearance
Terence has a blonde hair and blue eyes. He wears a hat. His hat if from the top of an acorn. He has a brown sweater-like dress and has a belt. He also has a brown somewhat belt on his waist.
Trivia
The name "Terence" has Latin origin, and means "gracious", "tender".
Terence's notable quote: "Forever is a pretty long time, so I hear."
He's of French-Celtic descent.