Beauty and the Beast: Belle's Magical World
Movie Information

Air date
February 17, 1998
Written by
Alice Brown
Richard Cray
Carter Crocker
Sheree Guitar
Chip Hand
Directed by
Cullen Blaine
Daniel de la Vega
Barbara Dourmashkin
Dale Kase
Bob Kline
Burt Medall
Mitch Rochon
Production code
BE003
Box office
Unknown
Running Time
70 minutes (Original)
92 minutes (Special Edition)
Movie Navigation
← Previous
Beauty and the Beast: The Enchanted Christmas
Next →
Aladdin
Coming soon...
Plot
The movie is separated into 4 small stories.
Belle's Magical World
It tells the summary plot of the original movie,
Beauty and the Beast
.
The Perfect World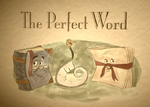 Coming soon...
Fifi's Folly
Lumière
is planning an anniversary for him and
Fifi
and asks
Belle
to help him. But Fifi's jealous and makes a plan to pay back.
Broken Wing
Coming soon...
Ad blocker interference detected!
Wikia is a free-to-use site that makes money from advertising. We have a modified experience for viewers using ad blockers

Wikia is not accessible if you've made further modifications. Remove the custom ad blocker rule(s) and the page will load as expected.